Christmastime is a notorious dead zone for TV content, so we here at MGRM have been enjoying our long winter's nap. That being said, there were a few interesting entries this past month, and we've got our thoughts on them here for you! Check them out as you get those last few hours of holiday binge-watching in!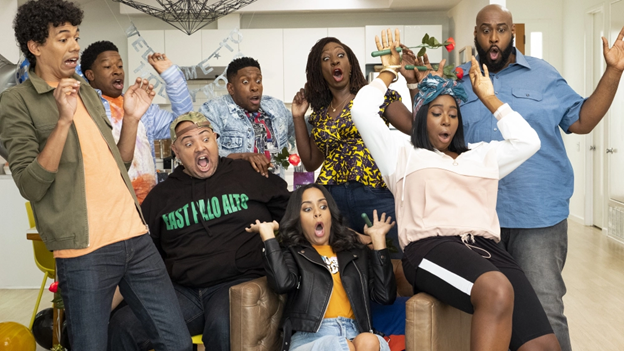 ASTRONOMY CLUB (Netflix)
Sketch comedy ruled in 2019. I THINK YOU SHOULD LEAVE, A BLACK LADY SKETCH SHOW, SHERMAN'S SHOWCASE, ALTERNATINO WITH ARTURO CASTRO and a revived ALL THAT delivered memorable laughs filled with potent quotables that go beyond dorm room bonding tactics all the way to the point of replacing a personality entirely. Still, ASTRONOMY CLUB: THE SKETCH SHOW stands tall among its peers, sneaking in a brisk six-episode batch in the final stretch of 2019. Connected by a throughline gag of the cast living together BIG BROTHER-style, ASTRONOMY CLUB sketches hit far more often than they miss.
The 126-minute season contains a smooth blend of commentary, slapstick, and Ice Cube cameos. Despite having low individual name recognition, the troupe is one of UCB's most famous.That, combined with superproducer Kenya Barris of the BLACK-ISH franchise, brings a level of production value that gives certain sketches visual comedic boosts. I, for one, am grateful for the blessings of bite-sized delights that 2019 brought us. This year brought us a lot of garbage both on TV and just in general, so the good moments have shined even brighter. My only wish is that they could last longer than two hours. [Dan Blomquist]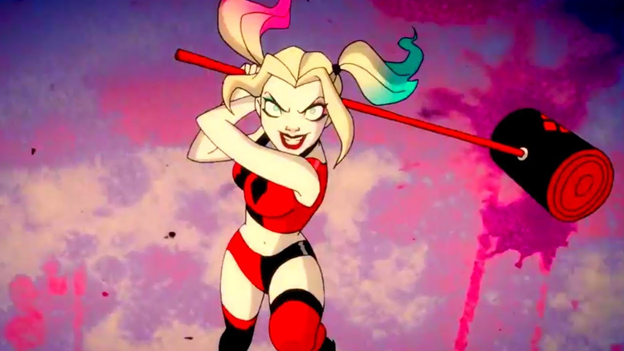 HARLEY QUINN (DC Universe)
DC's favorite villainess is back and bigger than ever. In the last few years, Harley Quinn has not only proliferated but dominated DC pop culture and mainstream media. You can't turn around without seeing her smudged makeup, iconic pigtails, Brooklynite accent, and black and red palette. However, her reach is far from exhaustive. Comic fans spark to the character, wooed by her tragic backstory and complex nature. She's smart, strong, stubborn, lovelorn, and batshit—the manic pixie dream girl all the guys adore and just the kind of girl I can identify with. (Hey, we've all got our Mista Jays.)
HARLEY QUINN is a funny, foul-mouthed, feminist romp through familiar territory. Gotham's no longer a noir nightmare, transforming instead into a giant playground. Everyone—including Batman (Diedrich Bader)—is a comedic caricature, and yet somehow more human and developed than their live-action counterparts have ever been. And, for once, Harley is aspiring, ambitious, and no-holds-barred. Finally seeing the light and the Joker (Alan Tudyk) for what he really is, this Harley (Kaley Cuoco) gathers up her courage and strength to start over and build a life and a career she can be proud of. It's never easy—lord knows there are bloody, bloody bumps along the way—but with the help of best friend Poison Ivy (Lake Bell) and jail mates Clayface (Tudyk), King Shark (Ron Funches), Doctor Psycho (Tony Hale), and Kiteman (Matt Olberg), she might just achieve her dream of earning a spot in the Legion of Doom.
Cuoco ditches Harley's historic, if grating, New York accent, trading it in for enthusiasm and earnest. Cuoco brings pep and vulnerability to Harley, delivering a performance and a character that we've never seen before. Cuoco and Bell make a charming, genuine pair, whose comedy and chemistry is effortlessly enjoyable. Even Tudyk, in his element as a voice actor, gets to put his own spin on the Joker, which, I daresay, ranks up there with Mark Hamill's BTAS Joker, and Kevin Michael Richardson's The Batman Joker.
While the profanity and gore might be a bit excessive for some viewers, HARLEY QUINN is arguably the most successful series to hit DC Universe's streaming service, and well worth the price of admission. Every single element of this show, from the animation to the design to the acting, sticks the landing and is incredibly enjoyable from start to finish. The only criticism would be that I wish we could binge the whole series, rather than waiting for the weekly drop. [Tracy Nicoletti]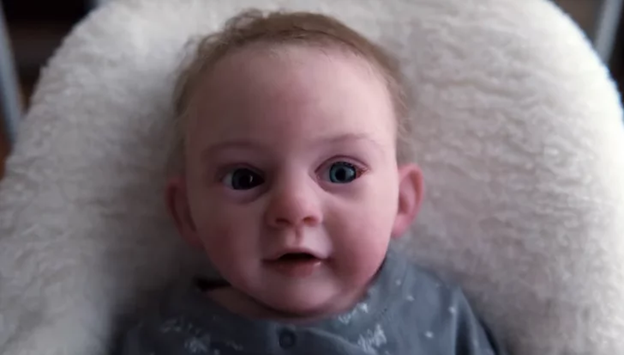 SERVANT (Apple TV+)
Respect! For as hard as Apple TV+ fell off the face of pop culture consciousness as soon as it was determined that MORNING SHOW was fine and Disney+ launched their own nuclear influence, SERVANT is actually pretty cool! There's been a bit of a resurgence of appreciation for M. Night Shyamalan recently, with THE VISIT, SPLIT, and even GLASS doing quite a bit of legwork to rehabilitate his image, and the advertising would have had you believe that this psychological thriller is a Shyamalan joint through and through. For anyone curious, it's a bit of a misnomer: while Shyamalan executive produces, he only directs the pilot. That said, SERVANT does feel like a Shyamalan project in the better interpretation of that descriptor, all pulpy, queasy drama, unsettling implications, and a fundamental sense of being just a little bit off. Taking up with the Turner family, who have recently suffered the tragedy of losing their 13-week-old son Jericho, we soon realize that things aren't as kept-together as they may seem: Dorothy (Lauren Ambrose) treats a doll that was given to her in therapy as if it were the real Jericho, a fact that husband Sean (Toby Kebbell) despises, exacerbated by hired nanny Leanne (Nell Tiger Free) seeming entirely willing to play along. However, when Sean finds a living, breathing baby in Jericho's crib one day, one who he insists is not his son, everything becomes all the stranger. While the pilot raises some hackles, as Sean treats Dorothy like absolute shit and the show seems to take his side, when questions begin to be raised as to who, if anyone, might be losing their minds as things go on it picks up a notable and needed amount of steam. Put simply, this is pretty fucking uncomfortable and weird! There's the absolutely horrifying Jericho doll, the glass-eyed Dorothy, the unsettling and alien Leanne, Rupert Grint doing a resolutely horrible American accent as Dorothy's brother Julian, the heavily inappropriate sexual overtones of Dorothy and Leanne's burgeoning friendship (the breast-milking scene… yikes!)… it's pretty good horror-adjacent television, folks! Topped off with Shyamalan's touch of setting it in Philadelphia (18th and Walnut! Rittenhouse Square! Oh, I clapped when I heard it), and you've got Apple TV+'s best outing so far. Unfortunately, they'll need a few more in their pocket before it's worth subscribing. [Thomas Seraydarian]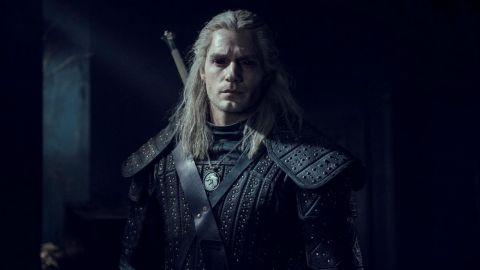 THE WITCHER (Netflix)
Adapted from the books you never read which were adapted into the game you never finished, Netflix has brought Andrzej Sapkowski's stories of Geralt the Witcher to streaming services in the aptly-titled series THE WITCHER. Based more on the books than the game (which is also based on the books) the series follows Henry Cavill as Geralt of Rivia as he travels across The Continent fighting monsters and doing his best not to get caught up in feudal politics. Or at least that's how it's advertised; the show more aptly follows Freya Allan's Princess Cirilla "Ciri" of Cintra as she tries to follow the last order of her dying grandmother and "Find Geralt of Rivia." Geralt's travels are mostly Monsters of the Week situations, largely having nothing to do with Ciri's narrative, or even the sorceress Yennefer of Vengerberg's (Anya Chalotra) rise to power and then regret. There is an interesting (if not clunkily explained) reason for that narrative dissonance early on in the season, but it all swirls together as everyone finds out what their various destinies are. Seriously, I'm almost entirely sure that the writers for each episode got paid by the "destiny." There is also a lot of politics and a LOT of lore that is interspersed throughout the series, so much that at one point Joey Batey's Jaskier (Dandelion, to those who've played the games) hangs a lantern on one such line, saying "There I go with more exposition." There's a lot of names you might recognize, references you probably won't, but they don't really get in the way of understanding the basic plot of "Ah, the soldiers dressed all in black are the bad guys and they want to take over the known world," which largely echoes my experience playing the games. But more often than not you'll pay more attention to the slick scenes of Henry Cavill hacking and slashing away at an inexhaustible supply of faceless soldiers and monsters. It's a good source of high fantasy if that's what you're after, but there's definitely room for improvement. [Steven Porfiri]