We have ourselves a bingo! This week in TV brought us a harrowing Michael Jackson expose, a continuation of the explosive Adnan Syed case, a bunch of horny millennials trying to "make it" in LA, a children's show about Halloween costumes, and a Ricky Gervais auteur piece. Believe it or not—we didn't hate any of it! Check out our latest recommendations, some of which may surprise you as much as they surprised us!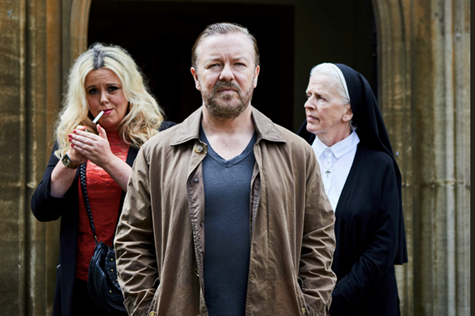 AFTER LIFE (Netflix)
To put it bluntly, Ricky Gervais has probably outlived his purpose as far as entertainment goes. Continually on the precipice of being cancelled and regularly "soft-cancelled" along the way, Gervais hasn't quite poked the tiger of the Twitter police enough to lose himself any partnership deals, but the general impression (and one that I share) is pretty clear. Whether it be his recent stand-up outings, former edgelord Atheist persona, or implied-but-legally-distinct-from-defense of Louis C.K.'s new routine, he just kinda sucks. That said, I don't think I'll be run to the hills for saying his comedic sensibilities were fairly seminal as far as the early aughts were concerned, and he was even ahead of the curve as far as the polarizing DEREK and its affiliation with Netflix. All of this is to say that it's fair to approach a 2019 Gervais project with caution. But if you put a gun to my head, I can't say AFTER LIFE is bad. Innovative? No. Imperative? Not in the slightest. Chuckle-worthy? Sure. Dealing with the death of his wife, Gervais' Tony is suicidal and desperately searching for the meaning of life. His newfound lack of self-care leads him to new experiences of all shapes and sizes, whether they be trying heroin, standing up to local street toughs, or taking the time to make small-talk with a fellow cemetery mourner. An initially confrontational and unpleasant man, AFTER LIFE is dead set on giving Rick—oh yes, right, "Tony"—a chance to right his wrongs and show his more vulnerable side. As such… the returns are fine! I'm not a monster, I'm going to get a little verklempt seeing a character perpetually watch old video footage of he and his wife in happier days, open up about his insecurities to the new hire at the local gazette he works at, or fail to slit his wrists when he remembers that he cares about his dog. Besides, seeing Gervais' mug try to process local news "stories" such as an old man who received five of the same birthday cards or a jovial young adult who can play two recorders with his nostrils is baseline amusing, even if the mug in question may deserve a slap or two in real-life. But any way you slice it, the fact that this is fundamentally a 2019 Gervais project is a detractor at certain points. Nobody's getting fooled with characters that just happen to go on tangents involving Twitter debates and society turning a little too PC for its own good (although the James Corden-dunking is clearly personally motivated and kinda fun as a result). So, everything considered, don't feel any obligation to clear your watchlist to make room for AFTER LIFE, even if the fact remains that if David Mitchell were substituted for Gervais, the dark humor and earnest, if sappy, attempts at portraying grief would have more of a chance of floating. [Thomas Seraydarian]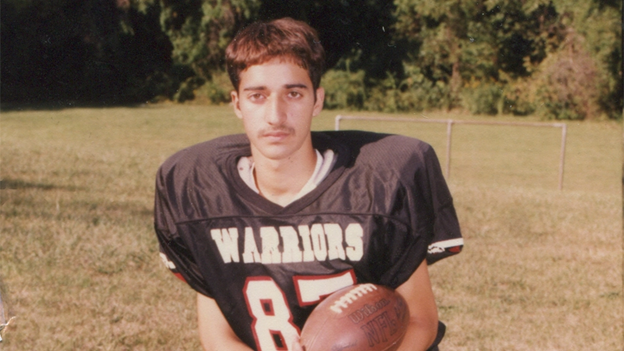 THE CASE AGAINST ADNAN SYED (HBO)
Oh, SERIAL. Sarah Koenig's true crime opus was a kind of pod heard 'round the world in terms of launching the true crime frenzy we know today. Without Adnan Syed, there's no Steven Avery, no "Dirty" John Meehan, and probably no MY FRIEND DAHMER or EXTREMELY WICKED, SHOCKINGLY EVIL AND VILE either. A big prestige HBO documentary seemed natural, and this first of four episodes serves as a sequel to the podcast. It glosses over the details of Hae Min Lee's disappearance and Adnan's conviction, assuming you already know most of it, but filling in the gaps just enough for a newcomer to catch up. The documentary takes full advantage of translating this story into a visual medium. Actually seeing the names, faces, and locations we've been hearing about adds a needed sense of community and context to the story. The focus on Hae's diary entries told through gorgeous and sometimes psychedelic animated sequences feels tender and true—checking that ever-important box of not forgetting that we're talking about a real person who is really dead. On the other hand… SERIAL is so compelling because of how uncertain it leaves you—even after 10 hours of reporting. You could be utterly convinced of Adnan's innocence in one episode, then confident in his guilt the next. From the jump, THE CASE AGAINST ADNAN SYED assumes we're all in agreement that Adnan is innocent. It's possible the series will dip into that ambiguity in its subsequent episodes, but the first episode focuses almost entirely on what a great boyfriend and student Adnan is, then immediately cuts to B-roll of a house waving a confederate flag at a mention of Don, another prime suspect. Hm. Bias aside, I'm down to tune in for more. Fans of the podcast will be pleased, and those who can't figure out what Stitcher is can finally hop on the hype train. [Kate Brogden]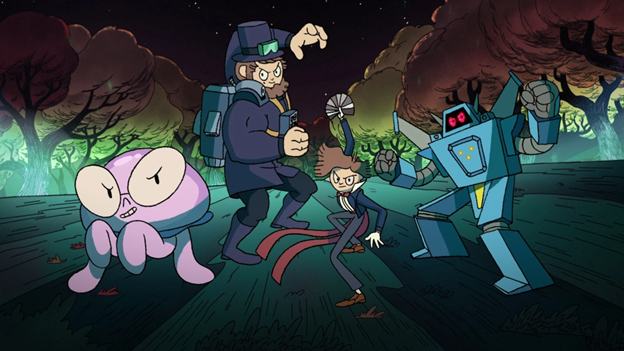 COSTUME QUEST (Amazon Prime)
From the studio that brought you ADVENTURE TIME comes COSTUME QUEST, an action-adventure animated comedy where four kids don magical costumes to fight nougat-loving monsters. That premise may not pass the sniff test for an amazing animated series, but then again, neither did "a human boy and his dog explore a magical world of candy." The series is an adaptation of the 2010 RPG by the same name and pulls off a seamless transition to television—meaning that I have not played the game and would not have known it was an adaptation of a video game unless I'd Googled it for the purposes of this blurb. The costume-changing mechanic is present in the series but never feels "game-y." It's also highly serialized, which tips it tonally towards GRAVITY FALLS—though the immediate similarities between the two are difficult to miss. Wren and Reynolds aren't a rip-off of Dipper and Mabel whatsoever, but a series about fraternal twins and their friends fighting monsters and solving mysteries in their small town may raise some eyebrows. Still, COSTUME QUEST stands on its own two feet. The core cast is charming and precocious in the way most cartoon children are, but always feel like kids. So much of the comedy comes from just how damn pleased with themselves they are whenever they accomplish something. The animation itself is exquisite, incorporating a sketchy comic book quality, a warm color palette that lends a distinctly Halloween-y vibe, and little easter eggs for quick-sighted viewers to enjoy. (A personal fave: a newspaper headline reads "Local cat is cute! He has tiny feets!") COSTUME QUEST is a delight: a nougaty romp with an action-packed center. Or—was it an action-packed romp with a nougaty center…? Either way—check it out. Man, I friggin' love cartoons. [Kate Brogden]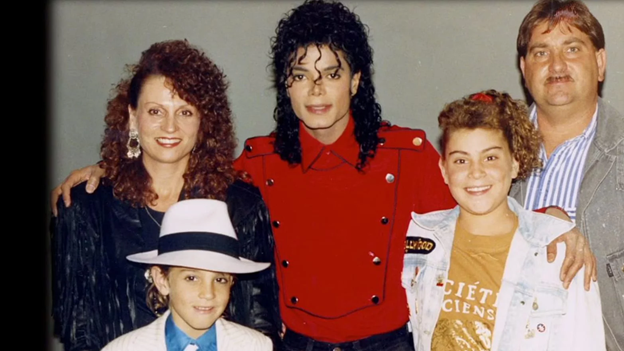 LEAVING NEVERLAND (HBO)
Michael Jackson's affinity for kids has been a running joke in the pop culture consciousness since accusations of child abuse first surfaced in 1993. It felt like a gag, like, "Oh yeah, it looks bad—but MJ was a stunted man child, he wasn't capable of anything like that." I was among the dubious folks when this documentary was announced and wondered if it was an attempt to capitalize on the #MeToo movement by digging up abusers the way the true crime boom has led us to dig up serial killers. After the four-hour journey of this documentary that I can only describe as equally harrowing and bizarre—I've completely changed my tune. Wade Robson, James Safechuck, and their respective families recall their interactions with the superstar in excruciatingly specific terms from the very beginning of what can only be described as a courtship to years after Michael's death when the reality finally sets in. All of your questions will be answered—all of them—including the ever-important, "Why now, in 2019?" Trauma is a weird thing that doesn't always present in ways we expect. Rather than capitalizing on a movement, LEAVING NEVERLAND paints one of the most detailed portraits of trauma yet seen, bringing home just how important it is to believe survivors of abuse—always, whenever they're ready to share their stories. It is mandatory viewing. Yeah, you probably won't be able to listen to "Thriller" anymore, but y'know. These kids had their lives ruined. So, deal with it. [Kate Brogden]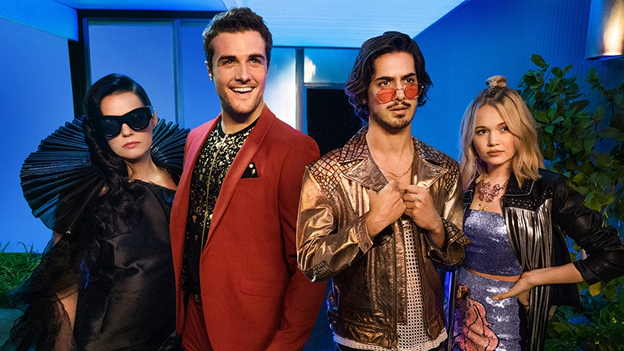 NOW APOCALYPSE (Starz)
Folks, some days, LA just gets to you. You wake up, look in the mirror, and see the desperate, dream-drunk 20-something grinding away at the day job that you swore you'd never take. NOW APOCALYPSE knows that the kids today are exhausted and wants to help. Writer/director Gregg Araki captures the fast-moving spectrum of emotions that constitute life in the city via a quartet of cuties.
The roguish Ulysses (Avan Jogia) leads the pack, wrestling with the anxieties of a flaky new boo and some deeply upsetting nightmares. He's roomies/BFFs/secretly in love with Ford (Beau Mirchoff), a screenwriter whose parents pay for his apartment. He's dating Severine (Roxane Mesquida), an astrobiological theorist with a paleontological perspective on relationships. Ulysses's other friend is Carly (Kelli Berglund), an aspiring actress that pays the bills moonlighting as a camgirl.
A clear plotline hasn't yet emerged, and I honestly think I'd be okay with it staying that way. Loosely related vignettes embellish the youthful weightlessness of it. While the commentary thus far just seems to be "hookups suck, wait for that real shit," NOW APOCALYPSE is rarely preachy and often amusing. Come for a healthy dose of self-loathing, stay for the gratuitous sex scenes. [Dan Blomquist]